Weekly Overview 16th November 2020 – People who help us / Road Safety Week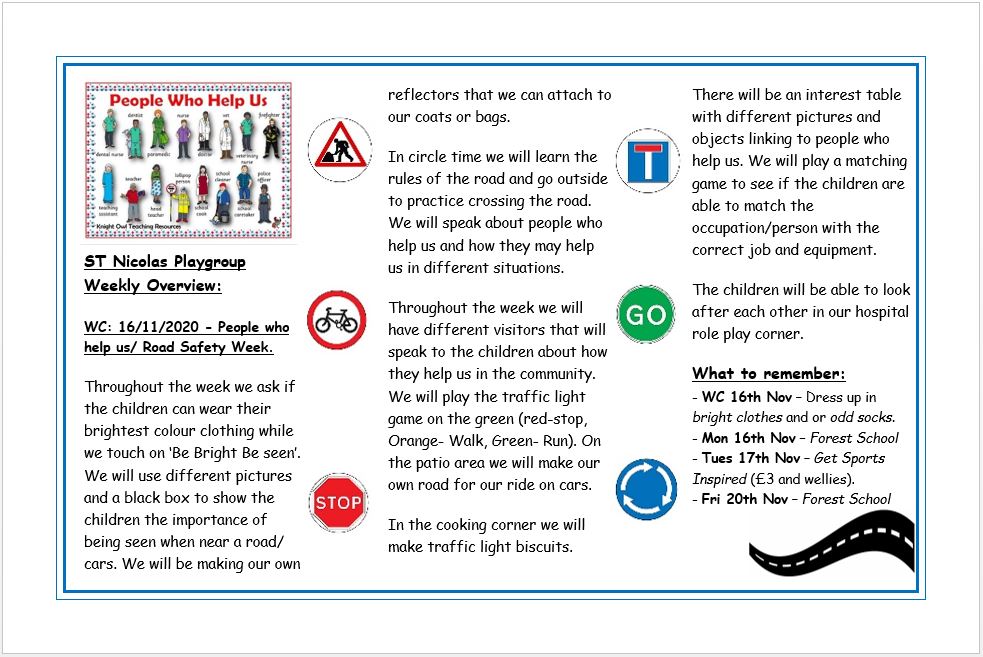 Weekly Overview 9th November 2020 – Diwali, Remembrance Day, Children in Need
Weekly Overview 2nd November 2020 – Sound and Hearing / Bonfire night
Thank you!
A huge thankyou to Sharan at @Baked by Endsor for her incredibly generous contribution of these delicious Autumn biscuits for the parents and children at Playgroup. As we haven't been able to hold a number of fundraising events last term, the generosity of this local business helped us to raise £120 for Playgroup, a fantastic total and such a tasty half term treat for the children.
Forest School – Now on a Monday and Friday!

Weekly Overview 19th October 2020 – Autumn
Weekly Overview 5th & 12th October 2020 – Colours of the Rainbow
Forest School – 28th September 2020
The children made a beautiful Autumn mandala to celebrate our Indian themed session at forest school today. We made a delicious Indian feast using our senses we explored a colourful warming array of exotic spices and chopped up a variety of locally harvested vegetables for our vegan vegetable curry with an Indian chai warm milk drink, coconut cinnamon rice pudding and Indian spiced popcorn.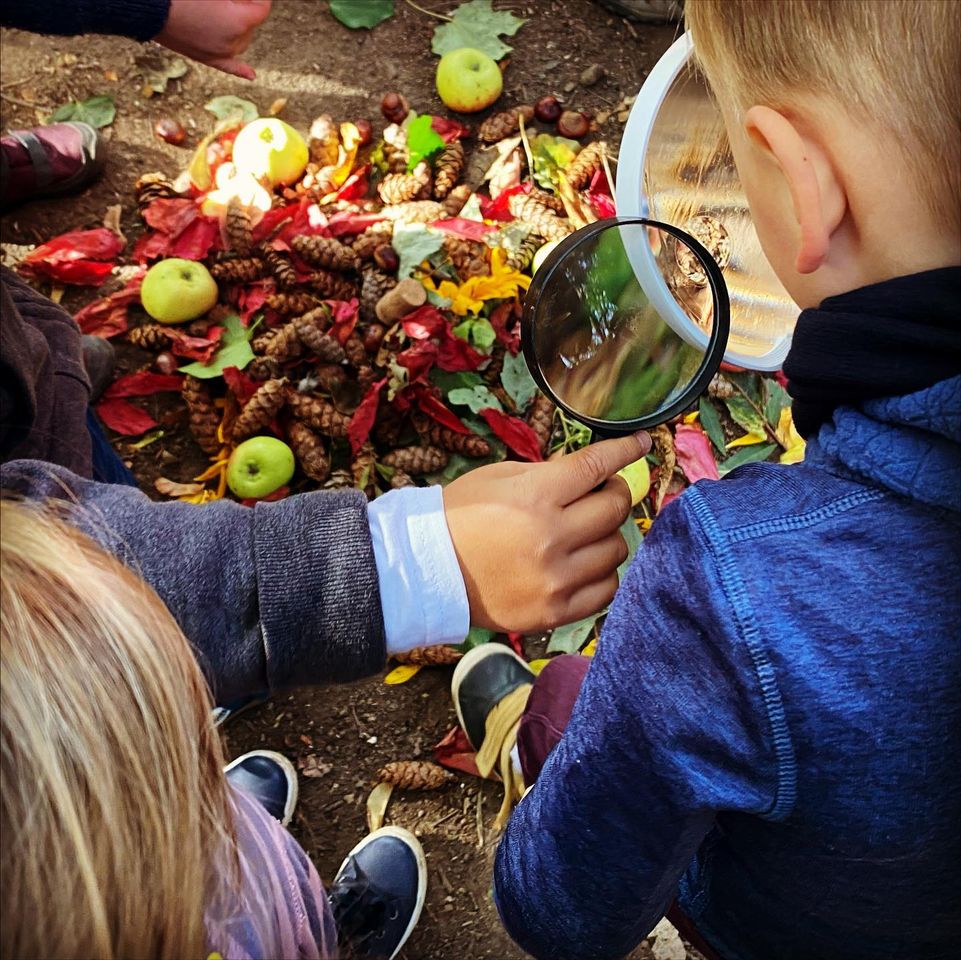 Weekly Overview 21st & 28th September 2020 – Our community / All about me
Forest School – 14th September 2020
We had a wonderful sunny start to our Forest School term with Mimi from Wild Wood Rangers which started with a Stickman hunt! We familiarised the children with the site, climbed trees, made out own stick men, whittled some sticks and did mark making and rubbings.
It wouldn't be forest school without our campfire cooked snacks and lunch of roast veg, halloumi and tofu, baked potatoes, and finished off with a secretly baked vegan chocolate cake in the Dutch oven to celebrate a birthday, complete with whittled stick candles
Weekly Overview 14th September 2020 – Health and Self care
Welcome back!
We hope you had a wonderful Summer Break.
We are very excited to be back in setting and to see everyone after a long break! It has been lovely to meet all the new children joining and seeing all the familiar faces again, the staff has really missed the children!
Please find below the Newsletter and some information on 'What's going on at Playgroup' as well as the term dates.
Playgroup Newsletter Sep & Oct 2020